Don't Miss out! Sign up today for EV Fest News Updates!

New Event Activity! Special Changes have Been Made Due to Competing Events!
One New Event, Oct. 23rd/16, Noon - 3 PM:
EV Fest© 2016


Electric Tailgate Party
This Event Cancelled due to a Death in the Family! Future Events TBA!
EV Fest 2016! The One Place where you can get your Electric Vehicle Questions Answered!



Compare Different Electric Vehicles from Auto Manufacturers nearly Side By Side!




Ask owners about their Experiences! Find out about Specials, Rebates, Bonuses, and other Perks for EV Owners! Go Electric!
Saturday,

July 16, 2016,
10:00 AM to 5:00 PM,
27 Hwy 5 West,
At the Harry Howell Arena


Formerly

North Wentworth Community Centre


Flamborough (Hamilton), Ontario
At EV Fest© 2016 You will see

New for 2016

Electric Vehicles (EV's), Plug-in Hybrid EV's, Electric Vehicle Charging Solutions, Charging Companies, at one of the locations with the Most Public Level 2 Charging Stations in one Place, and More!
Not Familiar with this area? Directions Here!
Want the latest EV Fest News? Check out our Facebook Page!
Unsure if Electric Vehicles are for You?
Moving Closer to a buying decision?
Test Drives and Rides will be available!
You will also see and Enjoy:
New Electric Vehicles,

Recumbent eBikes

,

Test Drives or Rides

,
Also,

meet Local Electric Vehicle Organizations and their Organizers, and Discover the Financial Benefit$ of Being a Member and an EV Ambassador!
Learn how to turn an Investment Commitment of $30 into a Future $500 Advantage!
Come on down with your EV, hang out with us, and enjoy some snacks and munchies while we talk Electric Vehicles, what's new, what's coming, and who is bringing about the changes we see! Bring a Camera! Take some Pictures (Sharing them with us would be nice!)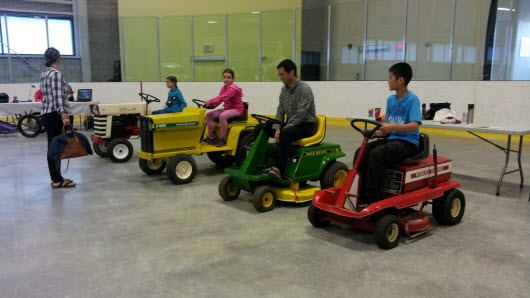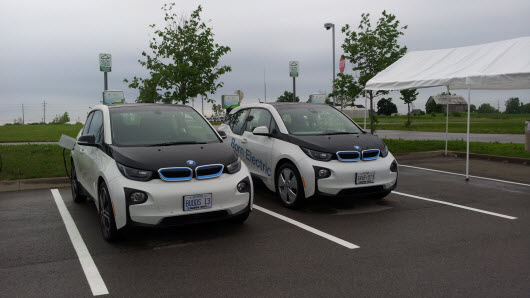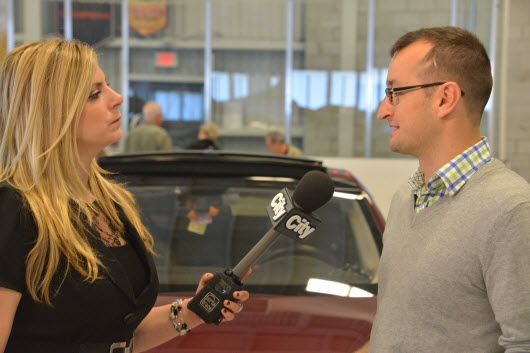 Shawna Hunt Interviewing at EV Fest 2014 Electric vehicle Show.

North Wentworth Community Centre is making available their Twin Pad Arena and their Ten (10) Electric Vehicle Charging Stations for our Show!

Guest EV's coming can Charge up on the EV Charging station on the North Side of the Parking Lot, Like these:

Site PlugShare Link, taking you to their Map & Location

See Our new Directions Page for more details on how to get here!
Keep an eye on this page for EV Fest© 2016 updates!
Also See our Facebook page for site updates!
In the Meantime, see our EV Fest© Blog or Sign up for EV Fest© News Updates.

Coming to the Show? See the EV Fest© Parking page for details.
---